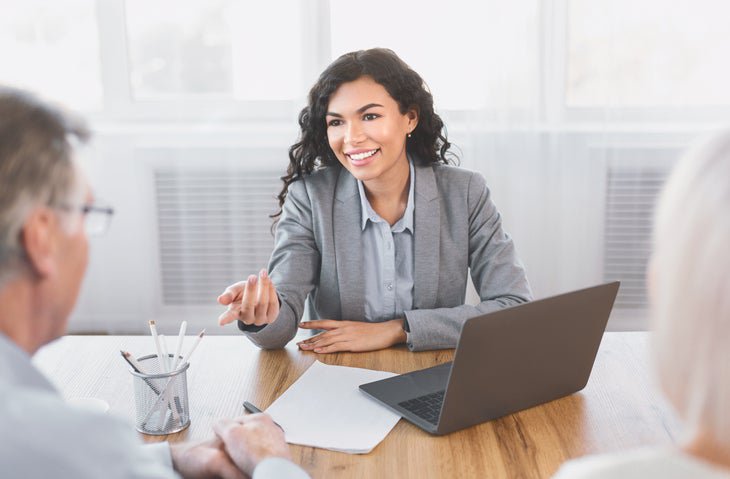 Business impact analysis and risk assessment
One of the first steps to perform when planning the implementation of a disaster recovery solution is a business impact analysis for all relevant applications. A business impact analysis should quantify the business impact of a disruption to each application. It should identify the impact your internal and external customers will face from not being able to use your applications and the effect that will have on your business with regards to cost, reputation, and compliance. The analysis should help you determine how quickly the application needs to be made available (RTO) and how much data loss can be tolerated (RPO). However, recovery objectives should not be defined without also considering the likelihood of disruption and the cost of recovery when calculating the business value of providing disaster recovery for an application.
The business impact of a disaster may not be constant. For example, the impact might be dependent on the timing of the disaster — disruption to your payroll system is likely to have a very high impact to the business just before employees are supposed to be paid, but it may have a low impact just after employees have been paid.
With all of this information, you can document the threat, risk, and impact of different disaster scenarios and the associated recovery options. This information should be used to choose the best disaster recovery strategy and tools for each application and to match the risk and impact (financial, among other types) of a disaster for each application.
After you have determined your maximum TCO, identify whether there is a disaster recovery solution that has a lower TCO than the cost estimated in the risk analysis (taking the probability of a disaster into account). If such a solution exists, then it makes sense financially to use that solution for that application.
In addition to the financial calculations, the RTO and RPO for each application need to be considered during this process. The more critical the application is, the more aggressive its RTO and RPO requirements, resulting in a higher TCO of an overall disaster recovery solution. Therefore, solutions that don't offer the needed RTO and RPO should not be considered, even if they make sense based on the raw financial calculation.
What is the purpose of the business impact analysis?
First, the BIA calculates the financial impact of different business operations being offline over varying amounts of time, whether that's one hour, one day, one week, or longer. It will also help you identify the most critical operations processes that are integrated within all the systems throughout your company.
For example, if the heating system goes out in your offices, that's likely an inconvenience — depending on exactly where you're located — but not a critical failure. If your point of sale (POS) system goes down, though, the financial impact will be demonstrably more costly over time.
Delayed/lost income
If you have an assembly line go down for even a short period of time in a production facility, you will likely have delayed income as stock to sell will be reduced temporarily. If production is shut down for an extended period of time, you could lose market share as your competitors take advantage of your ongoing difficulties.
Increased expenses
Any interruption in business operations will also increase your expenses due to the cost of repairs or buying new equipment. In addition, if you find yourself out of regulatory compliance, including emissions or safety regulations, your bottom line will be negatively affected due to fines and other penalties.
Customer dissatisfaction/defection
Whether your sales are business-to-business (B2B) or retail, revenue generation is dependent on customer satisfaction. Any disruption — especially over an extended period of time — to production, sales, or services will leave your customers at first dissatisfied, and then looking for another provider.
Adopting Mitigation Tools and Strategies
Once the BIA is complete, business continuity and disaster recovery leaders can use it to help implement mitigation strategies and tools to reduce the impact of various threats. And one such tool is a modern emergency communication solution.
During disruptive events, communication is a lifeline. Being able to relay information and instructions to employees is critical to a fast, efficient emergency response. Emergency communication software with integrated threat intelligence allows businesses to more rapidly identify threats, visualize the people and locations that are impacted, and facilitate an organized response using multichannel communication—all from a single platform.
Threat intelligence capabilities also allow you to recognize critical situations before they happen, giving you the benefit of alerting and organizing your audience in advance. It provides the organization with "always-on" monitoring to ensure potentially disruptive incidents are identified as quickly as possible. This helps mitigate losses by improving readiness and accelerating response times.
Optimizing Your BC/DR Strategy With BIA
When it comes to emergency preparedness and your disaster recovery plan, speed is everything. How quickly can you identify potential threats? How quickly can you communicate with employees? How fast is your response? How long does it take you to restore business operations?
Your organization's ability to rapidly respond to and recover from business disruptions is directly related to the effectiveness of your business continuity plan. And every effective business continuity plan is rooted in business impact analysis.
While there are many ways organizations can improve emergency preparedness—from developing comprehensive preparedness plans to regularly conducting tabletop exercises—the world's most resilient organizations are constantly looking for ways to accelerate how they detect, validate, and respond to any threat to their people or business. With a business impact analysis supported by modern emergency communication and threat intelligence technology, organizations can maintain organizational resilience, protect the bottom line, and keep business operations running as smoothly as possible during unexpected disruptions.
Sources:
https://docs.aws.amazon.com/whitepapers/latest/disaster-recovery-of-on-premises-applications-to-aws/business-impact-analysis-and-risk-assessment.html
https://www.fool.com/the-ascent/small-business/project-management/articles/business-impact-analysis/
https://www.alertmedia.com/blog/business-impact-analysis/